Exceptional Eye Care
& Eyewear Boutique in NYC
Healthy eyes and clear vision go hand in hand, and you shouldn't have to compromise on either. At 10/10 Optics, you will receive some of New York's most comprehensive eye care, but you'll be matched with the finest eyewear for your personal needs.
About 10/10 Optics
10/10 Optics is a specialty eye care and eyewear boutique, and fixture in Manhattan for over 40 years. In that time, we've redefined how people discover eyewear they love. We offer unmatched experience and industry knowledge, comprehensive eye exams, frames curated from around the world, state-of-the-art technology to ensure the perfect fit and prescription, and an unrivaled customer experience for your comfort and satisfaction. We consider fitting your eyewear a delightful art, and with our personalized eyewear makeovers, our passionate opticians will help you select the perfect frames for your face!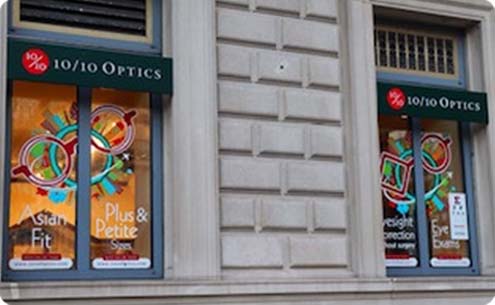 Comprehensive
Eye Exams
Our commitment to finding the best eyewear for each patient starts with making sure their eye health is in order. Our eye doctors will determine your precise prescription for eyeglasses or contact lenses and check for even the earliest signs of disease.
Contact Lenses
There is no one-size-fits-all solution for contact lenses. At 10/10 Optics, we use the most advanced digital technology to accurately gauge your prescription and custom-fit contact lenses for your specific vision needs.
Myopia Management

BROUGHT TO YOU BY ORTHO-K NYC
Myopia, or nearsightedness, is a common condition that can progress over time. We offer specialized vision solutions like orthokeratology overnight eyesight correction to stop, reverse & correct the progression of myopia.
Check Out Our Eyewear Collections
The Best Place in NYC to Find Your Perfect Glasses
As an eyeglass boutique, eyewear is our passion. We hand-pick the best colors, materials, and inspirations from around the world to fit every lifestyle, fashion, and budget. Experience our curated collections as we perfectly frame your face!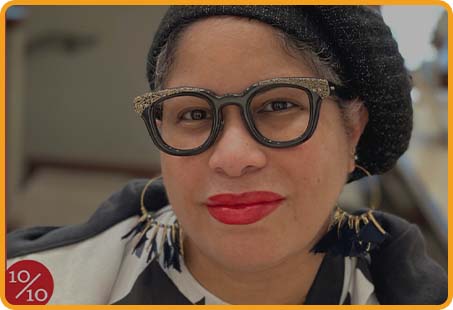 Luxury Eyewear
Luxury eyewear is not about the price tag: it's about feeling and looking exceptional with eyewear that speaks to your truest sense of style.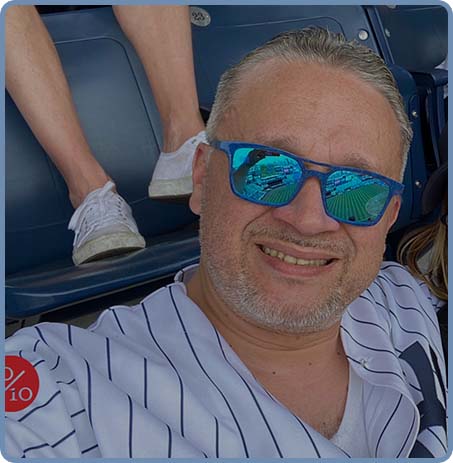 Sunglasses
Our curated sunglasses collections will both protect your eyes and maximize your style for sport or street wear.
Designer Eyewear
More fashion-forward in shape, color, and material, these independent collections feature uniquely innovative designs.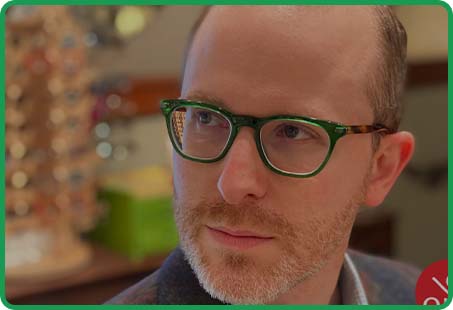 Mid-Priced Eyewear
Owning beautiful eyewear doesn't have to be expensive — we have a dazzling array of options that won't break the bank!
Size Matters: We Have Your Fit
Was finding the right size and shape frame a challenge? We specialize in the fit you need by offering a variety.
Meet the Team at 10/10 Optics
Dr. Yung-Han Chen, O.D.
Experienced Eye Doctor
Yung-Han Chen, O.D., is an expert optometrist at 10/10 Optics. He provides comprehensive, full-scope eye exams for adults and children, as well as ortho-k for myopia control. Dr. Chen is very patient-focused and puts great emphasis on their comfort and making sure their most particular needs are met.
Ruth Domber & Our Expert Opticians
Eyewear Consultant Extraordinaires
Ruth Domber is a co-founder of 10/10 Optics and eyewear extraordinaire. She works with state-of-the-art designers and curates her frame collections from all over the world. Quoted extensively by many major beauty and health publications, Ruth is an expert in "eyewear makeovers" and getting clients in the right eyewear — much like our boutique's expert opticians. We take pride in knowing that our opticians are both highly trained and have a real gift for matching people with their perfect frames.
Eyewear Makeovers
Every face is a unique work of art, and everyone should have eyewear that frames them just right. At 10/10 Optics, we help you find the right frames to match your personality. We lean on our experience to craft a truly unique result for our customers — our fittings are personal, dynamic, and fun!
See for yourself how our eyewear can bring out who you are! Check out these photos from our live Instagram to get inspired, and follow us @1010optics to stay up to date on what we offer!
Flatiron NYC Eye Doctor
We're proud to serve the Flatiron District of New York City, NY, as well as our neighbors in Chelsea, Kips Bay, Madison Square Park, Gramercy Park, Midtown Manhattan, Greenwich Village, Hell's Kitchen, Murray Hill, and other surrounding areas.
Sun: 11AM-5PM
Mon-Thurs: 09:30AM-06:30PM
Fri-Sat: Closed